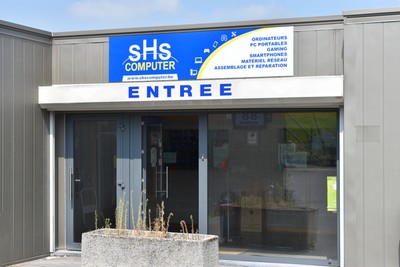 The webshop Smartlaptop.nl belongs to the Belgian company SHS Computer SRL. This webshop is dedicated to the sale of ASUS Renew laptops equipped with a US QWERTY keyboard, mainly to our dear Dutch neighbors.
Founded in 1997, SHS Computer SRL is a Belgian company based in the Liege region, specialized in the assembly, marketing and after-sales service of PC's, notebooks and servers.
SHS has the largest stock in Belgium available immediately in store, whether it is a fixed PC, laptop, spare parts, computer components or smartphone. You will find all the material adapted to your needs. Moreover, for all orders placed before 4:00 pm, you are delivered the next day everywhere in Belgium!
Thanks to its experience and constant dynamism, SHS has become a key player in the Belgian IT sector. The production of desktop and laptop computers has been increasing over the years, and SHS currently assembles and sells 15,000 units per year.
This success is due to a combination of factors such as the choice of high quality components, passionate employees, long-standing business agreements and the will to provide all our customers with the best in IT.
The maintenance of the supplied equipment can be done on site or at our premises by our specialized and experienced technicians. SHS makes it a point of honor to ensure quality control of all its production. Close relations with the engineering workshops of the most important brands allow the resolution of complex problems such as the development of customized firmware in record time.
In order to satisfy all its customers, SHS markets, in addition to its production of computers and notebooks, all the major brands of the computer industry as well as laptops, peripherals and components of all kinds. Thus, we offer to our customers the largest stock of computer equipment available immediately and directly accessible via our store or our website: http:// www.shscomputer.be